The main role of Hafnarborg – The Hafnarfjörður Centre of Culture and Fine Art, is to maintain dynamic and ambitious cultural functions, thereby creating grounds for diverse cultural life in the town. Hafnarborg preserves Hafnarfjörður's art collection, is responsible for research into and exhibiting said collection for the benefit of the town's residents, and ensuring that this heritage continues to be a visible part of Icelandic culture and art history. In addition, Hafnarborg runs an international artist in residence programme.
Hafnarborg operates in accordance with the charter and cultural policy of Hafnarfjörður, Icelandic museum laws, and the protocol of ICOM – The International Council of Museums.
Principal Objectives:
Hafnarborg's programme should be characterised by quality and resolve, and should be a potent contribution to the positive image of the town and the identity of its residents.
Exhibitions and events should reflect contemporary trends and movements, promoting significant works and happenings at each given time.
Art events should be aptly promoted and visits to Hafnarborg should be a routine part of locals of the town, where they may enjoy art, education, entertainment, and interesting experiences of art.
Focused museum education should reach students of all levels of educations, and visits to Hafnarborg should be an appealing option that advances progress in school activities.
Hafnarborg should maintain dynamic collaborations with artists, museums, and other cultural institutions in Iceland and abroad.
Hafnarborg, The Hafnarfjörður Centre of Culture and Fine Art, was founded in 1983, becoming the home of the towns art collection. The chemist, Sverrir Magnússon, and his wife, Ingibjörg Sigurjónsdóttir, laid the foundations for the collection with their substantial donation in 1983. On June 1st 1983 they presented Hafnarfjörður town with a gift certificate for the building at Strandgata 34 and an extensive collection of artwork and books. Guðjón Samúelsson designed the building for the chemist Sören Kampmann, who lived in the house and ran his business there from 1921. Sverrir Magnússon took over the premises in 1947, managing Hafnarfjarðar Apótek until 1984.
The gift certificate decreed that the house should be used for cultural activities that should enhance the town's art and cultural life, by housing an art museum, exhibition rooms, and a residency for artists, in addition to serving as a venue for concerts. Hafnarborg – Hafnarfjörður Centre of Culture and Fine Art, was formally inaugurated on the 21st of May 1988. By that time an extension had been added to the building, designed by the architect Ingimar H. Ingimarsson.
The programme for exhibitions in Hafnarborg is diverse and the museum holds 10-12 art exhibitions each year, displaying works presenting Icelandic art history, from treasured artwork by the pioneers of Icelandic art to experimental work by contemporary artists. Hafnarborg hosts regular lectures and seminars relating to the museum's exhibitions, and the museum strives to open up a dialogue between visitors and artists and curators in order to make the exhibition experience more dynamic and interesting. There are also regular workshops and guided tours available for children. In addition to Hljóðön, a series of concerts focused on contemporary compositions, the museum plays host to a lunchtime concert with an emphasis on opera each month.
In 2014, Hafnarborg was nominated for the Icelandic Museum Award.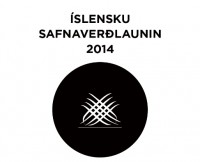 Hafnarborg operates an artist in residence programme, with an apartment and studio space on the top floor of the museum's building in Strandgata 34. The apartment is exclusively for artists from abroad and applications can be made through the online form here below. The studio is allocated for one month at a time and the 500-euro fee must be paid at least three months in advance.
The premises are 80 sq. m., and are divided into a kitchen, dining room, bathroom, studio space, and a large bedroom with a double bed. The apartment is fully equipped with utensils and appliances, linen, towels, washing machine, dryer, phone, and internet connection.
The studio is located in the centre of Hafnarfjörður, close to the main bus stop in the town, making commuting to Reykjavik easy. Guests pay a residence fee of 500 euros. p/month.
Application Form: Artist-in-Residence-Application
Ágústa Kristófersdóttir
Director
agusta@hafnarfjordur.is
Áslaug Íris Friðjónsdóttir
Communication and Education
aslaugfridjons@hafnarfjordur.is
Skúli Magnússon
Technician / Supervisor of house
Phone nr. 6645797
Hólmar Hólm
Reception
holmarh@hafnarfjordur.is
Unnur Mjöll S. Leifsdóttir
Museum Representative
unnurleifs@hafnarfjordur.is
General email
hafnarborg@hafnarfjordur.is
Board of Hafnarborg
Haraldur L. Haraldsson
Pétur Gautur Svavarsson
Sigríður Björk Jónsdóttir
Art Council of Hafnarborg
Brynhildur Pálsdóttir
Erling T.V. Klingenberg
Þorbjörg Br. Gunnarsdóttir