Hafnarborg in collaboration with the Hafnarfjörður Library offers an outdoor artwalk in the town centre. Scanning a smart code with your phone, brings you information in Icelandic about each work displayed along with a short entry from the realm of literature. The walk takes approximately 40 minutes, in order to visit all the works and listen to each piece separately.
Here is a map showing the location of the artworks: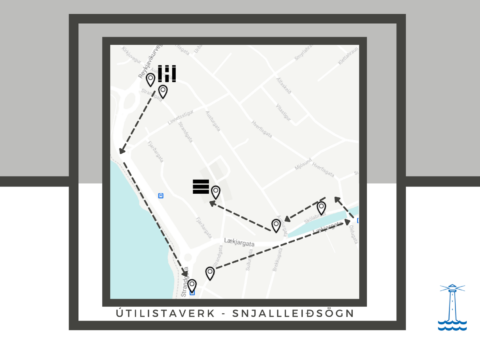 An interactive map showing the location of all the public artworks in the Hafnarborg Collection is available at publicart.hafnarborg.is.