Hafnarborg proudly introduces a publication of an art book on the painter Eiríkur Smith, which was published in alongside the exhibition, Conversing with Existence, now on display in Hafnarborg.
The book, which bears the same title as the exhibition, talks about Eiríkur Smith's diverse carrier as a painter and is full of beautiful photos of Eiríkur's work on every page. Aðalsteinn Ingólfsson, Heiðar Kári Rannversson and Aldís Arnardóttir own texts in the book in addition to Ólöf K. Sigurðardóttir who is also the curator of the exhibition and the book's editor.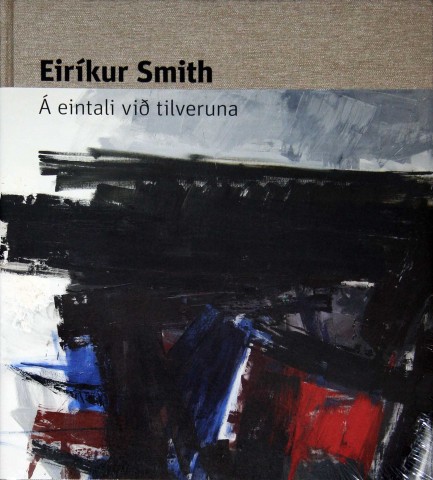 Eiríkur Smith's (f. 1925) career is both long and wide-ranging. He has addressed painting as a form of expression and created works that bare witness to a unique grasp on different styles ranging from geometric abstraction to expressive abstract painting, and realism. The human figure is often in the foreground while the landscape and human creations form a powerful framework. His approach has gone through numerous changes in line with the times, and also due to the artist's active pursuits into new territory.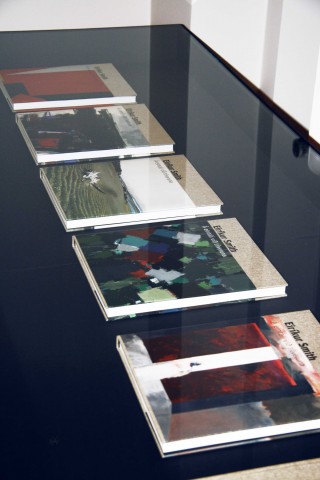 Conversing with Existence is the fifth and last exhibition in a exhibition series that Hafnarborg started in 2010 where five different periods have been introduced from Eiríkur Smith's long and diverse carrier.
The book comes in five different book covers, with a painting on from each period. Buyers can therefor choose their favorit to own. The design was in the hands of Ármann Agnarsson.
The book is for sale in Hafnarborg's museum store and in other bookstores in Reykjavík, Iceland.